iHeartMedia Tries Its Hand at Podcast Translation (Again)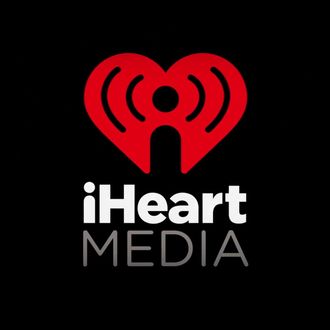 iHeartMedia announced a new strategic partnership last week with Podimo, a Danish audio startup, that serves to restart the expansionary American radio corporation's efforts around podcast translation as means to establish a meaningful presence in non-English-language markets.
The organization's last attempt in this lane can be traced back to last summer, when it instigated headlines around a push to globalize Stuff You Should Know, where the flagship show from Stuff Media — which iHeart acquired in the fall of 2018 — was supposed to be adapted Spanish, Portuguese, Hindi, French, and German for release sometime this year. None of those adaptations have come to fruition at this writing, though I'm told they're still in development in some form or another.
This new Podimo partnership will start out with a focus to translate a recent iHeart podcast series, Forgotten: Women of Juarez, into three languages: Spanish, German, and Danish. The Spanish adaptation is expected to be released sometime in early 2021, with the German and Danish versions due to drop at an unspecified later date. All three adaptations will be available on the open podcast ecosystem, and Podimo, which utilizes a paid podcast business model, will provide early access, bonus content, and ad-free versions behind its paywall.
For those unfamiliar with Podimo, we wrote about the company back in the summer of 2019, when it announced a €6 million seed funding round to stand up its business. At the time, the startup pitched itself as pursuing the ol' dream of a "Netflix for Podcasts," but a closer look at the idea suggests this to be a misnomer: consumers pay not for access to exclusive content, but for additional and enhanced content from participating publishers.
Anyway, it's worth interpreting iHeartMedia's continued interest in podcast translations within a broader competitive context that sees Spotify quietly working to build a prominent platform presence in markets outside the United States. The Swedish audio streaming service is already testing international podcasting waters through a mix of licensing deals, production investments, and commissioned adaptations of Spotify-owned podcasts like Sandra and Serial Killers in countries like Indonesia, Mexico, Germany, and France.
It's also worth noting that podcast translation efforts also aren't limited to the big platforms and corporations. Wondery has done something similar with Dr. Death, and earlier this year, we wrote about several other (mostly independent) examples of multi-lingual podcast initiatives.
Staying with iHeart… I found this Slate piece on Charlamagne tha God by Rachelle Hampton really compelling. In addition to being a rigorous critique of the radio DJ-turned-media mogul's position as the "voice of Black America as anointed by the white political establishment," Hampton's piece also lays out a structural history that led to the conditions of Charlamagne tha God's political capital — how decades of consolidation in the radio business, abetted by a certain kind of reductive representational politics, fosters this specific celebrity.
Speaking of Spotify… It's the season that sees the company publishing its big annual roundup package, Wrapped, which typically contains lists of the top artists, albums, songs, and playlists that were consumed on the platform over the past year.
Podcasts are included nowadays as well, of course. Here's what Spotify said were the five most popular shows on the platform globally in order: The Joe Rogan Experience, TED Talks Daily, The Daily, The Michelle Obama Podcast, and Call Her Daddy.
And here's what they said the five most popular shows on the platform within the US market, also in order: NPR News Now, The Daily, The Joe Rogan Experience, Call Her Daddy, and The Michelle Obama Podcast.